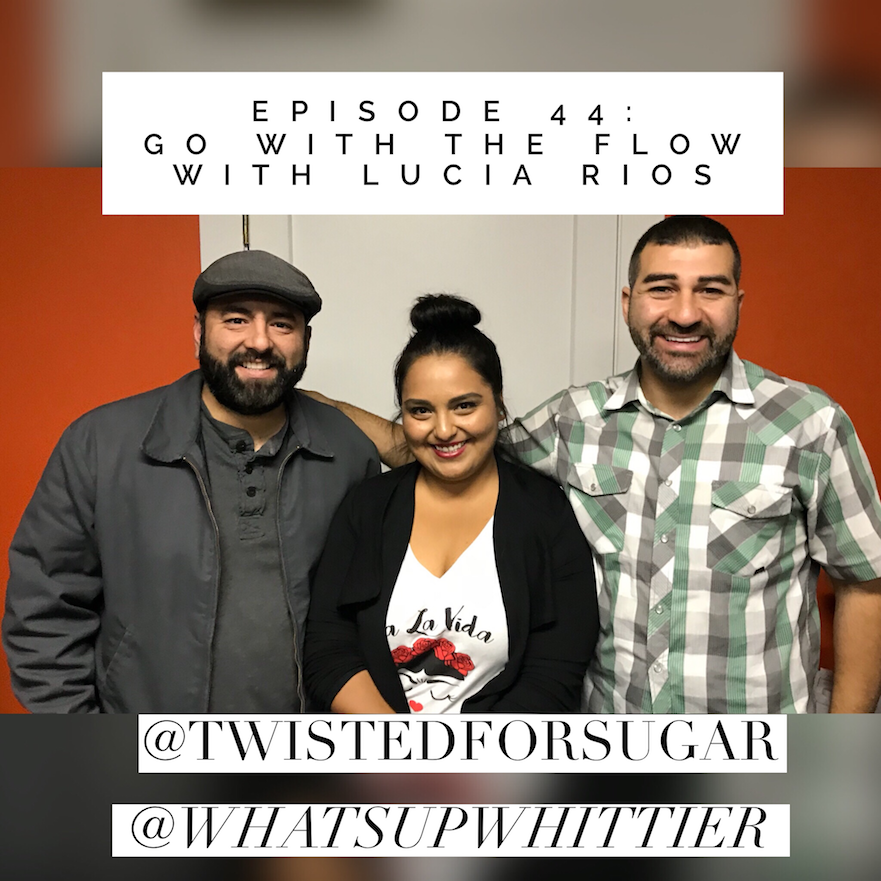 Hey townies! Join Jessie the Architect and Remo the Realtor as they interview Lucia Rios from Twisted for Sugar, a home-based gourmet cotton candy service about her flavors, exerience as a new business owner, and how she overcame her post-patum depression.
Social Media
What's Up Whittier
Facebook
Instagram
Twitter
Email: whatsupwhittierpod@gmail.com
Twisted 4 Sugar
Website
Instagram
Facebook
  
Remo the Realtor
Facebook
Instagram
Website  
Jessie the Architect
Facebook
Instagram
Website 
Producer Christine
Facebook
Instagram
Whittier Farmer's Market
What: Farmer's Market
When: Every Friday 8 am- 1 pm
Where: Corner of Philadelphia & Bright   
Chamber of Commerce 2018 Business Expo
What: 2018 Business Expo, "Wild Wild West"
When: Wednesday, January 24, 2018 from 4-7 p.m.
Where: Whittier Community Center, 7630 Washington Ave. Whittier, CA
Why: The Whittier Area Chamber of Commerce invites you to their 2018 Business expo WIld, Wild West. It is free and open to the public.
https://business.whittierchamber.com/events/details/2018-business-expo-13219                                                                                                                              
Documentary "After Auschwitz" Screening & talk with writer-director Jon Kean
What:"After Auschwitz" Screening
When: Thursday, January 25 @ 6:30 p.m.
Where: Whittwood Branch Library, 10537 Santa Gertrudes Ave.
Why: After Auschwitz is a "Post-Holocaust" documentary that follows six extraordinary women, capturing what it means to move from tragedy and trauma towards life. Free tickets are available at both the Central Library & Whittwood Branch library http://www.cityofwhittier.org/civicax/filebank/blobdload.aspx?blobid=17183
City of Whittier 2018 Election Candidate Forum
What: Open Q&A Forum for City Council
When: January 27, at 12:00 p.m.-1:30 p.m.
Where: Parnell Park Senior Center, 15290 Lambert Road 90604
The next general municipal election will be held on Tuesday, April 10, 2018, for the purpose of electing Council Members for Districts 2 and 4 and a city-wide elected Mayor. For voter registration visit the City of Whittier at www.cityofwhittier.org.
Yoga & Breakfast at The Bee Hive
What: Yoga & Breakfast at The Bee Hive
When:Sunday, January 28 at 8:00 a.m.
Where: The Bee Hive, 13308 E. Whittier Blvd, Whittier, CA 90602
Why: We have our own Yoga Instructor at The Bee Hive-Whittier!
We are providing a YOGA class every Sunday from 8am-9am for donations only to our instructor, Jazmin. Bring your own mat and hand towel. Afterwards you may want a refreshing Organic Juice or Protein Smoothie to take with you!
https://www.facebook.com/events/1027716360699835/