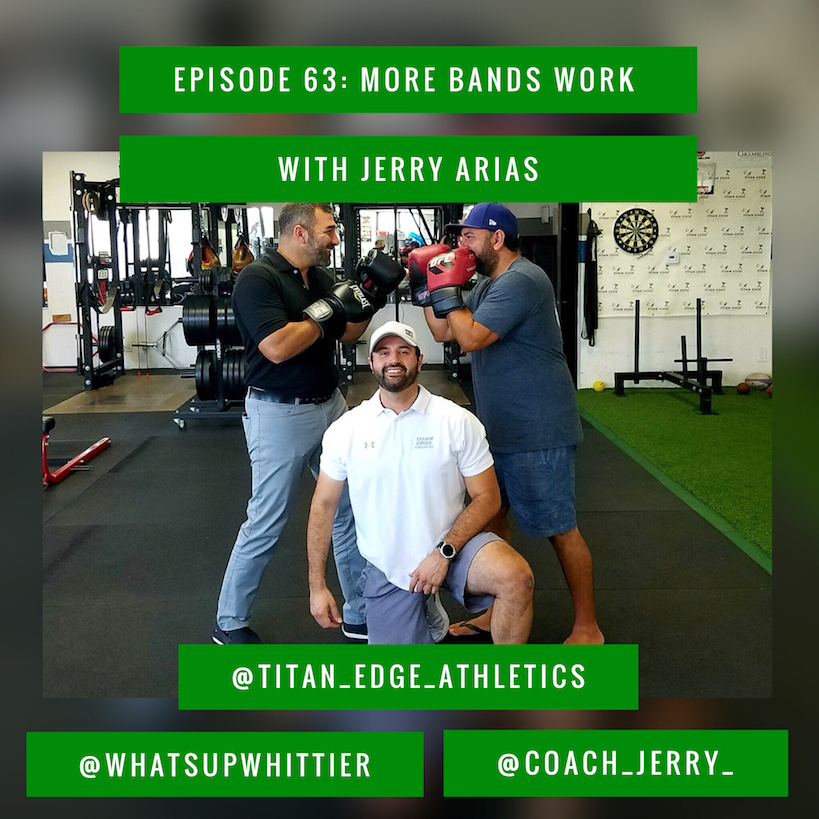 Join Jessie the Architect & Remo the Realtor this week as they interview Coach Jerry Arias from Titan Edge Athletics about how his gym differs from other personal training facilities. 
Titan Edge Athletics
11734 Colima Rd
Ste 101
Whittier, CA 90604
Phone: 562-405-5352
Social Media
What's Up Whittier
Facebook
Instagram
Twitter
Email: communitycorkboard@whatsupwhittier.com 
Remo the Realtor
Facebook
Instagram
Website  
Jessie the Architect
Facebook
Instagram
Website 
Producer Christine
Facebook
Instagram
Website
Community corkboard announcements
Uptown Whittier Farmer's Market
Who: The Whittier Uptown Association
What: Weekly Farmer's Market
When: Fridays, 8am-1pm
Where: Corner of Philadelphia St & Bright Ave
Spicy Ramen Eating Contest
Who: Hungry in Whittier x Yoshiharu Ramen
What: A Spicy ramen eating contest
When: Saturday, August 25 at 5:00 pm
Where: Yoshiharu Ramen, 8426 Laurel Ave
More Info: Register Here
Movie's in the Park
Who: The City of Whittier
What: Bring your family to enjoy a movie in the park!
When: Saturday, September 1 at dusk! Movie is Star Wars: The Last Jedi
Where: Parnell Park, 15390 Lambert Rd.
Podcasting 101
Who: Whittier Public Library & WHat's Up, Whittier?
What: How to podcast!
When: Saturday, September 8 at 10am
More Info Ages 10 and up, Tickets available at reference desk
Winning as a Unit
Who: Remo & Eva Said
What: Financial Communication Marriage Workshop
When: Saturday, September 8 from 9am-11am
Where: Atrium Business Center, 6528 Greenleaf Ave, Whittier, CA 90601
More Info: Register Here
Booktoberfest!
Who: Whittier Public Library Foundation
What: 4th Annual Booktoberfest!
When: Thursday, October 11 at 7:00 pm
Where: Whittier Public Library, 7344 Washington Ave.
More Info: whittierplf.org $50, non-member; $45, member
Whittier Spooktacular 5k
Who: Whittier Community Foundation
WHat: A ghoulish 5k
When: October 27 at 6 am
Where: Whittier Community Center
More Info: Register Here
Uptown Whittier Holiday Sonata
Who: Whittier Uptown Association
What: Holiday celebration in Uptown
When: Friday November 30 & Friday December 1, 2018 at 6:00 pm
Where: Uptown Whittier
More Info: Facebook Event
Uptown Whittier Christmas Parade
Who: Whittier Uptown Association
What: Christmas Parade
When: Saturday, December 8 at 10 am
Where: Uptown Whittier
More Info: Facebook Event